you are here @ I knock on your skin - exhibition
I created an instillation piece for a group exhibition in March 2022.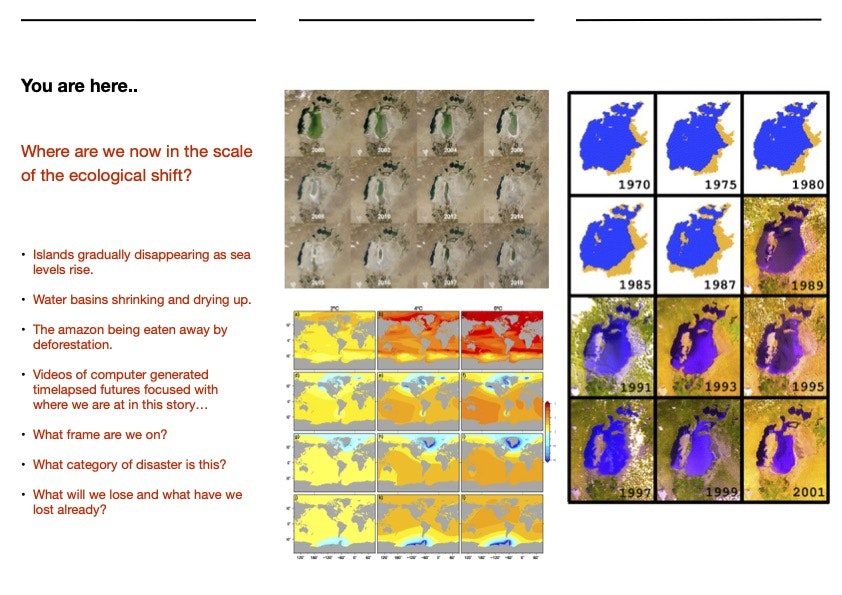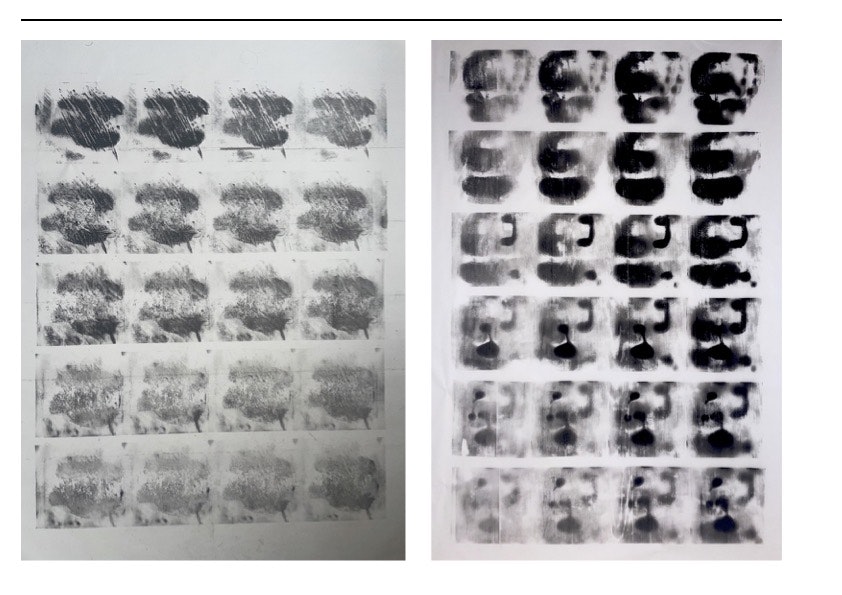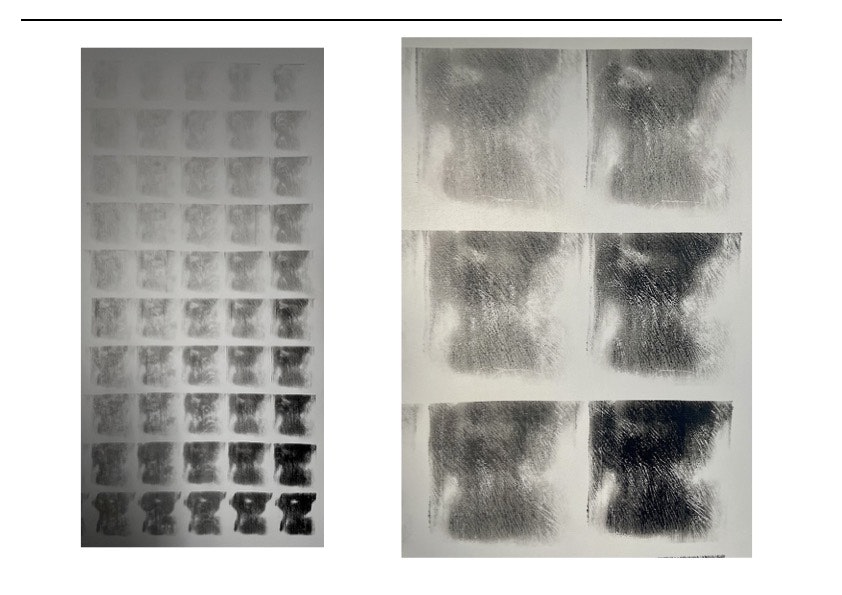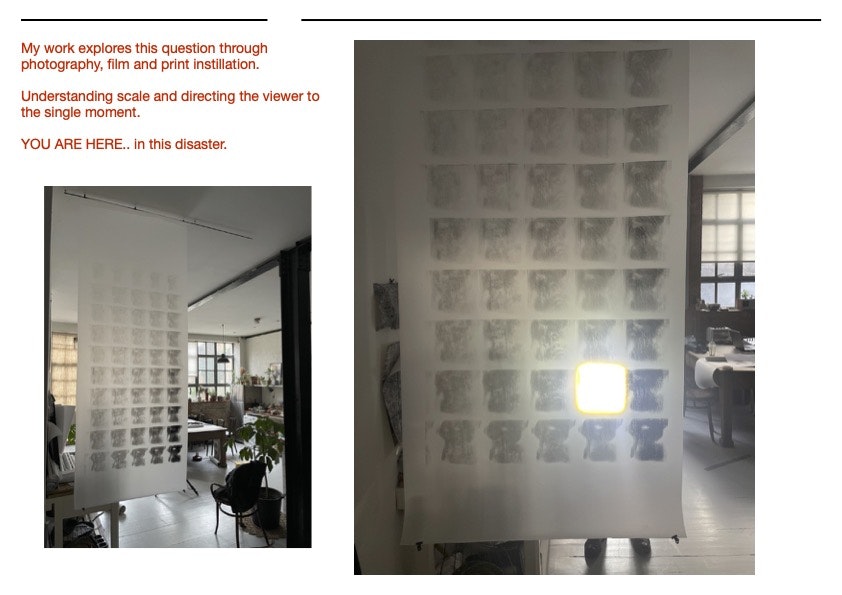 PRESS RELEASE


SET Woolwich
25 March – 14 April 2022

"Tragedy is in fact a small region of comedy space, which is twisted all the way through. Right now, ecological awareness presents itself as tragedy. But sooner or later, we will start to smile, which is maybe how we get to cry for real." – Timothy Morton, All Art is Ecological
What is understood today as an ecology, or better, ecologies? How can they be defined; how do they help us move past disciplinary boundaries; and how do we re-negotiate interspecies coexistence accordingly? How may thinking ecologically allow us to navigate through crises?
Exploring new contact points through a variety of mediums, I knock on your skin maps relations between organisms and their respective environments from positions of interconnectedness, interrelations, and interactions. Ranging from critical to pondering references to the current socio-political shifts, the show postures its narrative threads alongside manifold layers of shared exchanges on the subject of ecology. I knock on your skin considers new ways of re-establishing our relation to crisis that might, perhaps, be playful, curious, and exploratory.

The artists include Conor Ackhurst, Gillies Adamson Semple, Ilona Balaga, Anthony Dickenson, Líadáin Éire, Maisie Maris, Guillermo Martinez de Velasco, Louis Blue Newby & Laila Majid, Giorgio van Meerwijk, and Camille Yvert. Performance by Rosie Broadhead, Kaivalya Brewerton & Chibuzor Adiele.

The show is curated by Conor Ackhurst, Nimco Kulmiye Hussein, Pia Zeitzen and Dominique Croshaw.
1. Giorgio van Meerwijk
Untitled (Vitraris Lenera Series Relief) (2021)
Marble and wood
2. Giorgio van Meerwijk
Untitled (Vitraris Lenera Series Relief) (2021)
Marble, charred wood, seed, dried plants and wooden shelf
3. Giorgio van Meerwijk
Untitled (Vitraris Lenera Series Relief) (2021)
Marble, lavender, frankincense, turmeric tea, resin compound and wooden shelf
4. Conor Ackhurst
Double Coupler (2021)
Marble and scaffolding
5. Louis Blue Newby & Laila Majid
everything in the world woke up (2022)
Mixed media
6. Rosie Broadhead, Kaivalya Brewerton & Chibuzor Adiele
Extended Synthesis (2022)
Projection microorganism under microscope and soundscape (20 mins)
7. Guillermo Martinez de Velasco
Perfect Timing At The Cicadae-Cicadinetta Spa: New Age Ecosystem For Shy Revolutionaries (2022)
Sound composition, projection and shower curtain
8. Gillies Adamson Semple
Untitled (5 resonant faces) (2022)
Tin, lead and fixings
9. Conor Ackhurst
Cave of Reflection (2021)
Karaoke system, 3 screens
Credits: Miranda Remington, Jakob Zabala
10. Anthony Dickenson
You Are Here (2022)
Ink on 115g tracing paper
11. Gillies Adamson Semple
Collective Audition (Three-Part Harmony configuration) (2022)
Organ pipes, speakers and architecture
12. Líadáin Éire
By Daylight (2022)
4:3 Digital Video (12:37 min)
13. Maisie Maris
Caught but never held (2022)
Latex, oasis and rope
14. Camille Yvert
Crude Sun (2021)
LED tube light, ProTanTM lotion, deep tanning oil SPF15, carotene oil, omega 3, temporary Tattoos and citronella essential oil
15. Ilona Balaga
Killing Time (2022)
Wool blanket, ceramics, cardboard cups and energy drink
16. Maisie Maris
Flopped on frame (2022)
Silicone on metal frame
17. Louis Blue Newby & Laila Majid
laurel 01 (2022)
Inkjet print on somerset paper, aluminium
18. Louis Blue Newby & Laila Majid
laurel 02 (2022)
Inkjet print on somerset paper, aluminium
19. Maisie Maris
Ripple (2022)
Jesmonite, fabric and earthwool
20. Giorgio van Meerwijk
Untitled (Vitraris Lenera Series Relief) (2021)
Granite and wood
21. Giorgio van Meerwijk
Untitled (2022)
Ceramic mosaic on wood and acrylic compound